AUCKLAND HYUNDAI H-PROMISE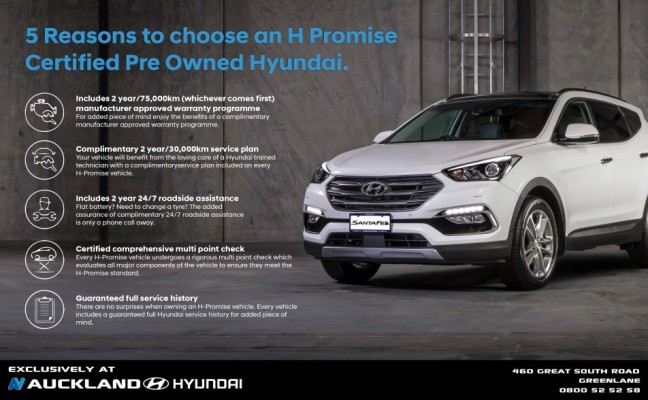 Located right next door to Auckland Hyundai, H-Promise is a certified pre-owned Hyundai programme which brings the benefits of new car ownership to the purchase of a pre-owned car.
Our dedicated H-Promise sales consultants are experts in the Hyundai brand and can inform you of which H-Promise Hyundai will best suit your needs. Our expert finance team can also tailor you a package to suit your requirements. Alternatively, we can also provide you a competitive trade in price on your vehicle.
So pop on in and meet the team. Call Auckland Hyundai H-Promise today on 0800 HPROMISE to book an appointment and or/free appraisal on your Hyundai.